>
Vakantiebestemmingen
Jumeirah Zabeel Saray Dubai
Embark on a unique journey. Immerse yourself in the inspirational. Indulge in a timeless culture of hospitality. Discover our passionate attention to every detail. All this and more is available at Jumeirah Zabeel Saray.

This spectacular beachside resort is located on the West Crescent of the exclusive Palm Jumeirah in Dubai, and offers exhilarating views of the Arabian Gulf and Dubai's impressive skyline. The hotel is lavishly decorated in exquisite style reminiscent of the magnificent era of the Ottoman Empire. Spectacular hand-painted ceilings and murals, crafted marble, crystal chandeliers and Orientalist art worthy of the finest galleries.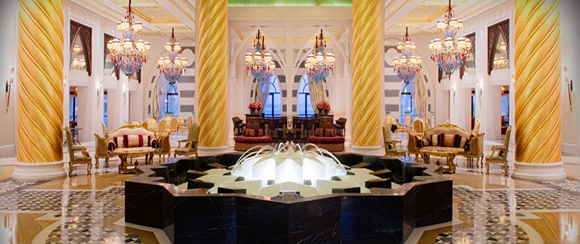 The resort offers the finest in dining experiences, stunning guest rooms and an array of leisure activities. Enjoy the spectacle of the Mehteran Theatre and Show Centre or embark on a journey of the senses at one of the largest, most opulent spas that the world has to offer. Jumeirah Zabeel Saray is just a 45-minute drive from Dubai International Airport.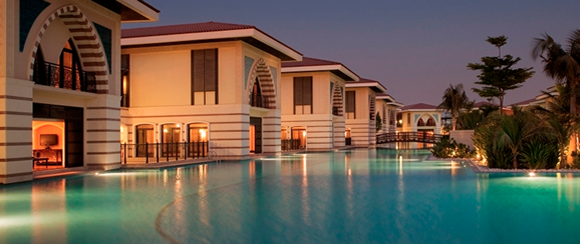 Jumeirah Zabeel Saray hosts 405 luxury rooms and suites and 38 opulent residences. Each room features over-sized Turkish marble baths and private balconies with views of the Arabian Gulf.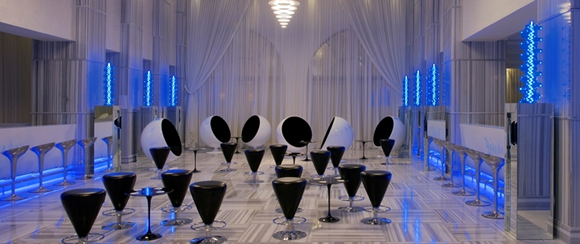 Laatste update: 29-01-2012